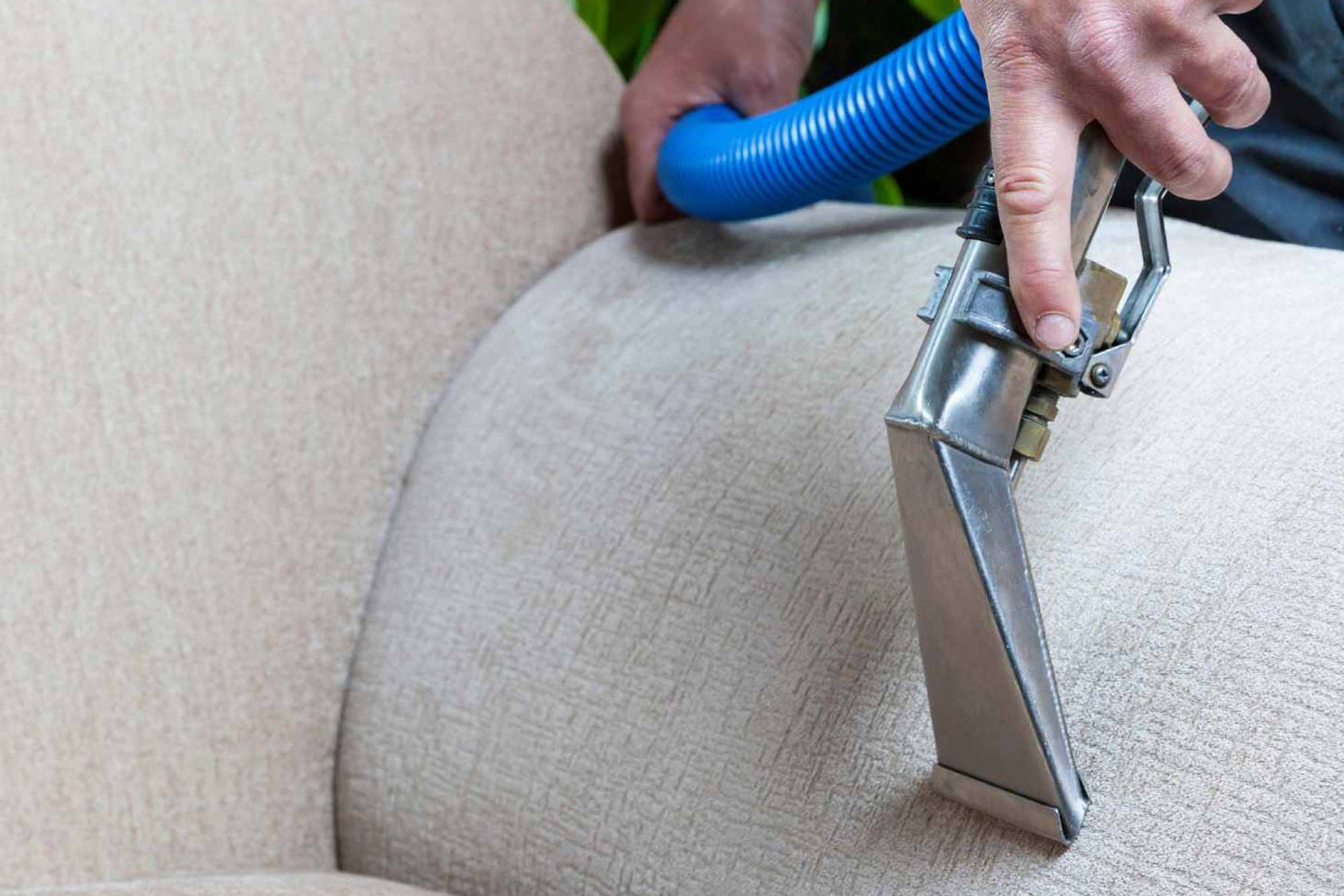 Is your sofa beginning to look or smell a little overused? You may be wondering if it can be professionally cleaned. The answer is yes! There are several methods to professionally clean a sofa depending on what it is upholstered with. Our Swansea carpet cleaning professionals know about all the best ways to get those stubborn stains out and make your sofa look new!
In this sofa cleaning guide, we go over how upholstery cleaning is done and some frequently asked questions about the process.
Keep reading to learn why it's important to hire a Swansea carpet cleaning company that can treat your sofa right.
Methods of Professionally Cleaning a Sofa
Several methods are used by professional upholstery cleaners to make a sofa look good as new. Some methods work better than others on certain materials.
Dry Cleaning
If your sofa is made from a delicate material that should not be wet, dry cleaning is the best way to go. The cleaning technician will treat any stains with their preferred solution, then they move onto the entire sofa.
The carpet cleaning company uses a machine that shoots a solvent into the fabric. As they go, the solvent gets vacuumed out of the couch, leaving behind a cleaned sofa.
Foam Cleaning
Foam cleaning is similar to dry cleaning. It is likewise used on sofas made with delicate fabrics. The professional carpet cleaners will start by vacuuming the surface of the sofa for any dust, dirt, or debris.
Then, the foam is applied to the couch carefully, so it does not saturate it. The foam must sit for ten minutes to do its job. Afterwards, a powerful vacuum is used to suck the foam off to reveal its new, stainless appearance.
Leather Sofa Cleaning
Leather sofas can be easy to clean when a professional carpet cleaning service has the right equipment. Trying to clean your leather sofa yourself may result in more damage if the wrong cleaning agents are used.
A professional will begin cleaning your leather sofa by applying a leather cleaner, often they are a foam consistency. Then they will clean off dirt with a cloth or soft brush.
After clearing off the leather cleaning solution, they will likely coat the sofa with a protection product to resist new stains. It's also important to know how to care for your leather sofa between cleanings.
Hot Water Extraction
Hot water extraction is one of the best ways to clean sofas made with synthetic fibres or wool. The process is simple.
The cleaner's machine forces hot water into the sofa. It dislodges any dirt or other particles. Then, a powerful vacuum is used to immediately suck out nearly all the water. The sofa is not left wet or soggy.
To ensure all moisture is out of the couch the cleaner may use a fan to finish the job.
Why you Shouldn't DIY
Cleaning your sofa yourself can result in disastrous consequences. Professional carpet cleaners have the tools to determine exactly what your sofa is made of to clean it the right way.
When you decide to clean your sofa yourself, you run the risk of the following.
Using the wrong cleaning solution or detergent
Improperly treating stains
Using the wrong equipment
Ruining your sofa for good
Take the safe route and hire a professional carpet cleaning service that can save you time and money from a botched DIY project.
Sofa Cleaning Frequently Asked Questions
When people consider sofa cleaning, they often have a few questions about the service. Here we have answered some of the most frequently asked questions.
Are There Stains That Won't Come Out?
Sometimes some stains won't come out, but not often. If a stain has gone too deep into the fabric it can be impossible to get out. Alternatively, if a stain has sat too long on a sofa it may not come out either.
You must have a stain treated by a professional as soon as you can. When a stain becomes too deep or too old, it may damage the fabric of the sofa during the cleaning process.
Keep in mind that water and bloodstains can be difficult to get out as well. Searching for "carpet cleaning near me" may help you find some resources to help with your stain and the fabric it is on.
When Should I Schedule a Cleaning?
Your sofa likely will need cleaning more often than you think. You shouldn't simply schedule a sofa cleaning whenever your sofa has a stain. If you do that, you may go years between cleanings.
Your upholstered furniture is subject to dust, dirt, sweat, and spills all the time, even if you can't see it with the naked eye. Your sofa may be harbouring germs and allergens that need removing.
You should schedule a cleaning for your sofa and other upholstered furniture every six to twelve months.
Why Should I Get My Sofa Cleaned?
There are many reasons why you should get your upholstered furniture cleaned regularly. To start, it increases the life of your furniture and keeps it looking great.
One of the reasons people get rid of their furniture is because it starts to look worn. Regular cleanings ensure that your furniture will last while looking great and smelling great.
Additionally, getting a sofa cleaning makes your upholstered furniture healthier. You can sit or lay on your furniture comfortably without thinking about the lingering sweat, dirt, pet dander, and more.
Find an Upholstery and Carpet Cleaning Service
When you realize that it is time to get your sofa cleaned, you need to call a professional carpet cleaning service like Pro Carpet Cleaning Swansea. Our carpet cleaning crew is experienced and reliable.
Let us show you what your upholstered furniture is missing. Contact us today for an estimate.